SALE*
*Downrigger not included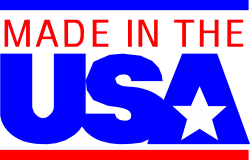 Why use a track system?
| | |
| --- | --- |
| | Flexibility to change set-up for different fishing conditions |
| | Easy to remove components for travel or storage |
| | When you're ready for a new boat, you can transfer all of your components to your new boat for only the price of new tracks & your boat's value isn't decreased by unsightly holes left from removing your components. |
Not sure what you need or don't think it will work on your boat? Call 800-818-9848 & we'll be happy to help you. We have lots of solutions to "problems".
We carry the FULL LINE of Traxstech products. If they make it, we sell it! Contact us if you don't find what you're looking for.
Accessories

~Adapter Plate-Ball Mount
~Adapter Plate-Rod Holder for other brands
~Alumacraft Mounting Bracket
~Backing Plates
~Beverage Holder
~Beverage Holder-Vertical for Bird Tree
~Bimini Top Plate/Luhr Jensen Speed Adapter Plate
~C-Clamp Mounting Bases
~Cleat
~Downrigger Ball Caddy
~Downrigger Swivel Mounting Base
~Downrigger Non-Swivel Mounting Base
~End Caps
~Gimbal Mounts-Fixed
~Gimbal Mounts-Adjustable
~Inserts for Track
~Net Holder
~Planer Board Caddy
~Planer Reel-Aluminum Rail Mount
~Planer Reel-Lexan Rail Mount
~Planer Reel Replacement Line
~Planer Reel-Aluminum Upgrade Kit
~Pulley Retriever Kit
~Rail Clamps
~Risers
~Rod Holder Caps
~Rod Holder for Scotty Downrigger
~Rod Holders-Dual for Existing Downriggers
~T-Bolt Mounting Bracket
~Thumb Screws
~Tool Holder
~Tool & Beverage Holder
~Torpedo/Fish Weight Caddy
~Universal Bracket