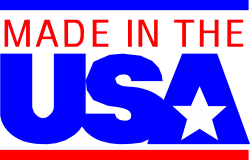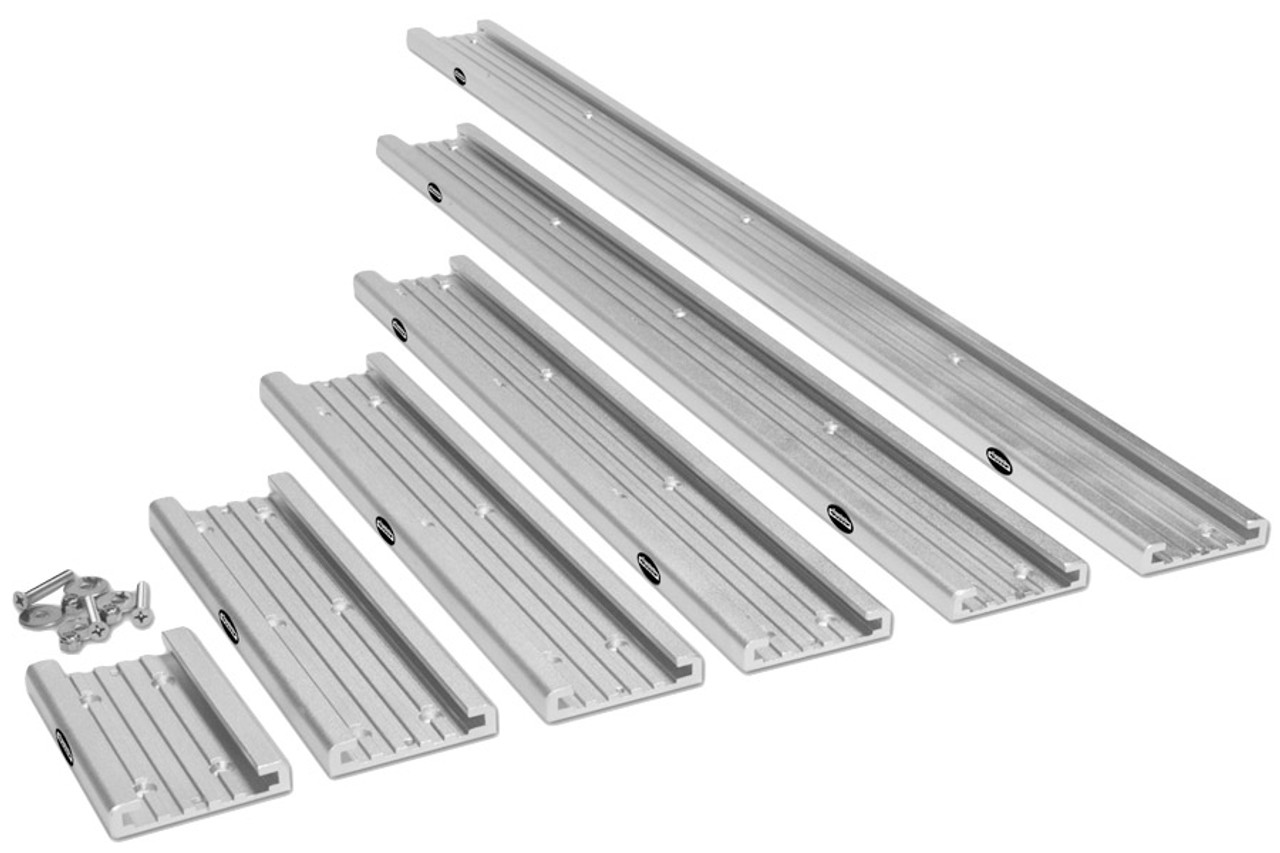 With the mounting tracks installed on your boat, this gives you the ability to change your style or method of fishing by sliding in the different types of Traxstech rod holders or downrigger mounts in the mounting track and tightening the star shaped thumbscrews securely in place. When you are not fishing, slide your equipment out of the mounting track and slide in the black starboard insert to make it a pleasure boat.

Think about future possibilities when deciding on track length. Adding additional components is easy if extra track is initially purchased & inserts can be put in for use as a step until needed for components.

When ready to sell your boat, keep it's value without having to include your fishing equipment. Simply move your components to your new boat's tracks & put inserts into the tracks on your old boat. No unsightly holes left that devalue your boat & no repurchasing of your fishing equipment!!
Features:
Anodized aluminum mounting track with a grooved bottom design
Available in 6", 12", 18", 24", 36", 48", 60", & 72" lengths
3 1/2" wide.
Inside width 3"
Mounting holes 1 9/16" on center
Includes mounting screws
60" & 72" tracks have a cutout (mounted towards the inside of the boat) so pieces don't have to be slid the entire length of the track to insert or remove
Custom sizes are available

| | |
| --- | --- |
| | $20 cost per track to cut |
| | Order the next size track larger than you want |
| | Also order the Custom Size, which will add the cut charge to your order |
If you are going to use your 6", 12", or 18" track with a downrigger or a trolling bar & your boat has a thin hull, a backing plate is recommended to distribute the weight to protect the boat from damage. Check the underside of your gunwale or transom to see if it is thin or already reinforced. If it is not reinforced, a backing plate should be used.
Also available in black or titanium for an additional cost (approx. 10%). Please contact us for price & availability.
MT-XX
Drop shipped from Traxstech via UPS
SALE


6" $

31.99

29.43


12" $

41.99

38.63


18" $

51.99

47.83


24" $

60.99

56.11


36" $

79.99

73.59


48" $

98.99

91.07


60" $

141.99

130.63


72" $

173.99

160.07

Quantity
:
Length
:
Shipping Method
:

Custom Size-Additional $20.00 per track to cut

Quantity
:
Desired Length
: